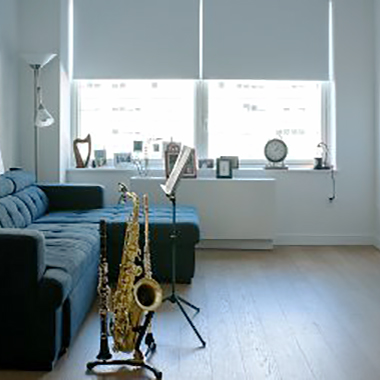 Broadway Musicians in a Hell's Kitchen Studio
March 31, 2017
New York Times
Deborah and Michael, both Broadway musicians, describe why Gotham West is the perfect home in the heart of Hell's Kitchen.
For most couples, moving in together doesn't mean living apart. But for the Broadway musicians Deborah Avery and Michael Borth, who had love as well as the vagaries of the New York rental market to consider, a Hell's Kitchen studio made perfect sense — even though they have yet to be in the same city together for more than three weeks at a time.
Mr. Borth, an assistant conductor and keyboard player, has been touring with "The Phantom of the Opera" for the last four years. "Phantom" is a plum job for Broadway musicians, who can endure months of unemployment if a show closes early and who must, like all performers on the Great White Way, audition for new productions.
Back to articles