Hell's Kitchen
Hell's Kitchen is both a classic NYC neighborhood and sought-after living destination by the Hudson River that is constantly on the move and close to the best of Manhattan. Whether your plans take you to the Theater District, Central Park, Hudson River Park, Midtown West, High Line, or any of the trendy restaurants and shops in the area, you are in easy reach and ready for action.
---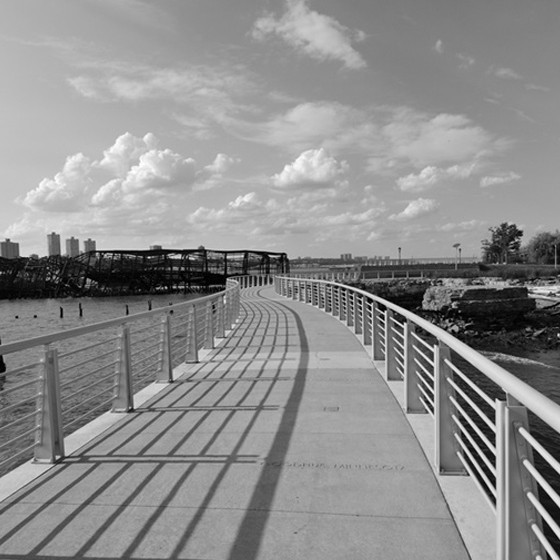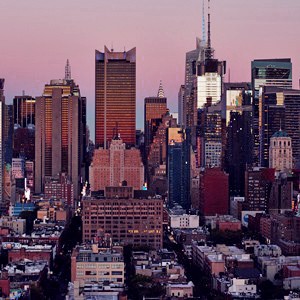 Enjoy the best of city living with a vibrant neighborhood pulse.
Sip
THE LANDMARK TAVERN

626 11th Ave (46th St) 212-586-2707

Chug. This Irish bar is a great hangout any night of the week.

VERITAS STUDIO

527 W 45th St 212-581-3163

Drink. Our favorite neighborhood wine shop. We hear our residents get a special discount!

PRESS LOUNGE

653 11th Ave (Ink48 Hotel) 212-757-2224

Mingle. On the roof of the Ink48 Hotel, this swanky bar features 360-degree city and Hudson River views.
Play
KIDVILLE

515 W 51st St (10th Ave) 212-765-0783

Learn. Creative classes for children up to 6 years old.

MUD, SWEAT & TEARS

654 10th Ave (46th St) 212-974-9121

Make. Want to get creative? Try making and painting pottery.

LUCKY STRIKE BOWLING.

624 W 42nd St (12th Ave) 646-829-0170

Bowl. Take the family or go for a late night out with friends.
See
THEATER DISTRICT

Watch. Enjoy the latest, greatest Broadway shows.

TERMINAL 5

610 W 56th St (11th Ave) 212-582-6600

Rock. Catch a show from top touring bands and DJs.

THE INTREPID

Pier 86, W 46th St (12th Ave) 212-245-0072

Explore. Visit this 1943 aircraft carrier-turned-museum ship.
Shop
KIEHL'S

678 9th Ave (47th St) 212-956-2891

Beautify. Stock up on all your skincare needs.

FOOD EMPORIUM

452 W 43rd St (10th Ave) 212-714-1414

Stock up. Newly-renovated full-service market for all your grocery needs.

SUNAC NATURAL MARKET

600 W 42nd St (11th Ave) 212-695-9292

Detox. Organic goods, smoothies, juices, sandwiches, and a salad bar.