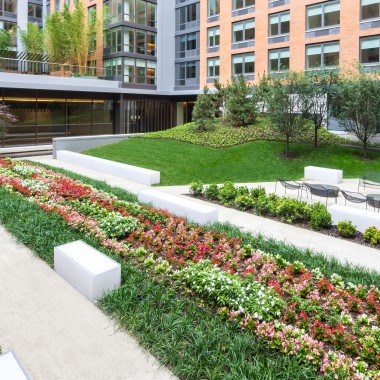 Eastern Zen in Midtown West
October 26, 2016

At the Gotham West Midtown luxury rentals in Hell's Kitchen, residents can use the on-site yoga studio any day of the week to refresh and recharge, but for an even more decadent day at the spa, the neighborhood also boasts some of the most indulgent and effective health and beauty treatments in the world, offering a much-needed dose of Eastern Zen in Midtown West.
One of the best-loved spas in the neighborhood is founded on the beauty and wellness philosophies of Chinese medicine, and with the help of ancient wisdom handed down through generations, its treatments will not only relax you, but strengthen your system from the inside out. At the Snowflakes Spa, Chinese wisdom comes to you in the form of Tui Na, a physiotherapy that incorporates herbal tonics and movement. Try the Qigong, a treatment of slow movement that soothes the nerves and calms the body.
To look and feel more beautiful every day, indulge in a treatment at the SKN Spa, whose extensive list of offerings and treatments speaks to a variety of levels of skincare health you may never have known were even possible. Try the SKN organic facial for the most fresh and natural skincare pampering, or the E Light Photo Rejuvenation for an immediately noticeable difference in skin texture and brightness. On a warm day, enjoy your massage in the spa's back garden for the ultimate urban daycation.
Another top neighborhood spa is The Spa at the Out, whose pristine spa atrium creates a sanctuary where you can relax in a Jacuzzi and even enjoy a fresh cocktail after experiencing a massage or other treatment. Try the full Turkish Hammam treatment for something really transporting, and let the glow from your experience follow you back into the streets of Midtown West and the ultimate sanctuary of your own luxury rental at Gotham West.
Back to articles