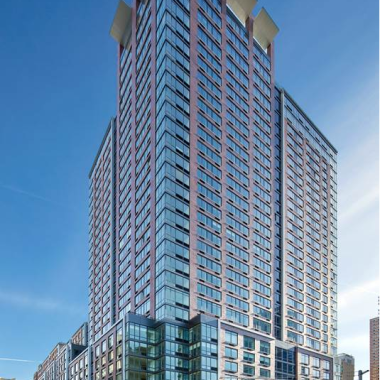 New Kids On The Block in Hell's Kitchen
August 10, 2015

The Hell's Kitchen neighborhood is rapidly changing, with the addition of the luxury residential building Gotham West and Gotham West Market in 2013 and so many more projects in the works. Even The New York Times has taken note!
Here at Gotham West, we're excited to welcome a brand new residential building to the Hell's Kitchen neighborhood. Opening soon, 540 West 44th Street will be a brand new residential rental building, located right behind Gotham West, the luxury apartment building in Midtown West. We are thrilled to welcome our new neighbors, and look forward to seeing them around the neighborhood and at Gotham West Market, the first-of-its-kind day-to-night market in Hell's Kitchen.
In other Hell's Kitchen news, rumor has it that Sky, the brand new residential rental building located down the street from Gotham West at 605 West 42nd Street, will be offering memberships for non-residents allowing access to their rooftop pool. Sounds like a perfect way to enjoy what's left of these hot summer days!
Back to articles