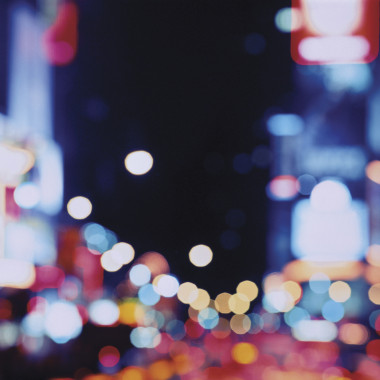 Right Now: Best Off-Broadway Plays to See in Hell's Kitchen
January 14, 2016

Hell's Kitchen earned its name for being a rough-and-tumble neighborhood: a reputation that endured for more than one hundred years. A lot has changed since the turn of the twentieth century, or even the turn of the twenty-first century, in Hell's Kitchen. High-rises, top-notch restaurants, and upscale bars have drawn locals and tourists alike to the area. And although residents of Gotham West have in-house access to a dizzying array of amenities ranging from the athletic to the aesthetic, the neighborhood's many highly regarded theaters offer a very good reason to venture out into a chilly night to experience all they have to offer.
Here are the top five plays to see in this storied New York City neighborhood right now:
The Humans | Laura Pels Theatre, 111 West 46th Street
What can happen when a Pennsylvania family travels to New York City to spend Thanksgiving with their daughter? A lot, as it turns out. A potentially cliché topic is presented anew with the Roundabout Theatre Company's usual flair. January 23rd-July 24.
Prodigal Son | New York City Center Stage, 130 West 56th Street
A bright but troubled teenage boy from the Bronx moves to a New England boarding school, where his bumpy transition catches the attention of two faculty members who devote themselves to trying to help him stay afloat. By Pulitzer and Tony Award-winning playwright John Patrick Shanley ("Doubt"). January 21-March 20.
Avenue Q | New World Stages, 340 West 50th Street
The potty-mouthed puppets have moved off-Broadway, where they continue to engage audiences with their perpetually fresh appeal. Ongoing.
Queen of the Night | Diamond Horseshoe in the Paramount Hotel, 235 West 46th Street
With the lavishly restored Diamond Horseshoe nightclub setting the stage, this hands-on acrobatic dinner theater production epitomizes the word "spectacular." Through 2016.
Old Hats | Pershing Square Signature Center, 480 West 42nd Street
You think clowns and mimes are solely the stuff of satire or horror? Two supremely skilled and experienced performers, Bill Irwin and David Shiner, will convince you otherwise in this sketch-based show. Some terrific original songs and a talented live band complement Irwin's and Shiner's multifaceted artistry. Skits range from the madcap to the poignant, following – and updating – a long New York tradition of producing dynamic collaborative productions. January 26th-April 3.
Back to articles